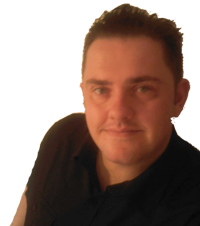 Rob Hewes
Hi, My name is Rob Hewes and I am an accredited Psychotherapeutic Counsellor, Clinical Hypnotherapist and Certified NLP Master Practitioner.
Having spent over 10 years in training and development, I draw skills and knowledge from a variety of effective Psychological therapies. My training has provided me with the highest level of Counselling practitioner qualifications available through the Counselling and Psychotherapy Central Awarding Body (CPCAB).
I am qualified as a senior Counsellor and I have experience working for the NHS as a full time high intensity Counsellor within the Psychology services in Manchester. Also I have Counselling experience in a Busy GP practice as well as other Counselling agencies in Nottingham.
I provide CPD courses and I'm currently working on providing professionally accredited training courses. I am accredited by the NCP and the NCH and I am a full member of the BACP.
Altering States Counselling Services Nottingham